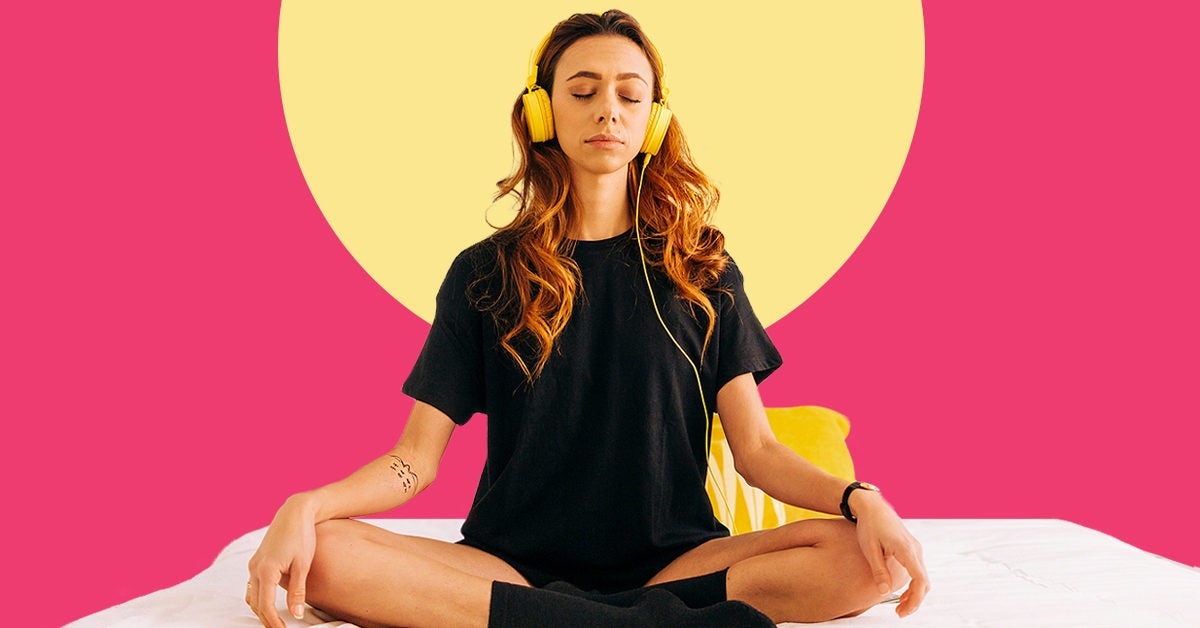 Best meditation apps 2021
There is no right or wrong way to meditate. Your practice is all about you so you can tailor it to suit your life and schedule.
Some people like to meditate in the morning to start their day with a clear head and a sense of calm, while others meditate at night to relax and unwind from a stressful day and get better sleep. Some do both!
Busy people will be happy to know that they don't have to spend a lot of time meditating. Meditating just a few minutes a day can make a difference.
The most important thing is to find out what works for you. If you really enjoy what you are doing, you are more likely to stick with the habit, and trust us, meditation is a habit that you want to stick with.
Finding the right meditation app for you will enrich your meditation practice and your life. We've rounded up eight apps that we think are great options for anyone looking to delve deeper into meditation.
While browsing through all of the meditation apps on the market, we came across these fan favorites that are touted by both experts in the field and app users themselves. They all have the following in common:
They have great reviews in both Apple and Android app stores.
They work on both Android and iOS devices.
They are beginner-friendly, but also suitable for all levels.
They have large libraries of content and resources.
Best meditation app for beginners: Headspace
Headspace is great for all skill levels, but the courses they offer for newbies are top notch which makes them our pick of the best meditation app for beginners.
Meditation expert Andy Puddicombe serves as the main voice for the app. He will walk you through the techniques that you will practice before each 10 day course. Beginners can start with "Basics" and then move on to "Basics 2" and "Basics 3" to deepen their practice.
You can even choose the length of your guided meditation, starting with as little as 3 minutes – perfect for those who want to start slowly.
Also, with almost any meditation, you can choose whether you want to hear a male or female voice, as everyone has different preferences. Try both when you start to see which is better to get you into the zone.
Apple rating: 4.9 stars
Google rating: 3.4 stars
Basic version: Free of charge
Headspace Plus: $ 12.99 / month (free after 1 week) or $ 69.99 / year (free after 2 weeks)
Best free option for meditation apps: Insight Timer
Insight Timer is the most option meditation app for users in its free version. They have over 45,000 free guided meditations on 200 topics and countless teachers.
You will never get bored with so many options and you can try many different instructors to see who you are with the most. The paid version offers exclusive Insight courses and other premium features like offline listening, but you can get by with tons of content with the free version.
Additionally, the app has over a million downloads, an Editor's Choice badge, and a 4.7-star rating on the Google Play Store, which also makes it our pick for the best meditation app for Android.
Apple rating: 4.9 stars
Google rating: 4.7 stars
Basic version: Free of charge
Insight Timer Plus: $ 60 / year (free after 30 days)
Best meditation app for people who don't have a lot of time: Simple Habit
Tell Simple Habit what you would like to improve in your life and how busy you are, and a meditation exercise plan will be created for you. Also, tell the app how often and what time of the week you want to meditate and it will send you push notifications.
When you're so busy that you don't even know which way is up, the app will help you develop – and keep – the habit. Plus, there are a variety of guided meditations in the app that last 5 minutes or less, even some 1 or 2 minute meditations! Remember, even a little bit of meditation is better than none.
Apple rating: 4.8 stars
Google rating: 4.7 stars
Basic version: Free of charge
Simple Habit Premium: $ 11.99 / month or $ 89.99 / year (free after 1 week) or $ 299.99 lifetime access
Best meditation app for sleep: Calm
The Calm app has a lot of resources, but it's really known for its sleep stories – bedtime stories that put you in a meditative, relaxed state and rock you to bed.
There are well over 100 stories to choose from, both fiction and non-fiction, told by a variety of storytellers, including celebrities like Matthew McConaughey. New stories are added every week so you never run out of things. There are even some ASMR-esque stories out there if that's your style.
Of course, there are also traditional guided meditations to help you fall asleep. Because of all of these features, we think Calm is the best meditation app to get these zzzs out of.
The app isn't just about sleeping, however. You can also find guided meditations for other scenarios, be it calming down the fear of flying, dealing with physical pain, or eating mindfully.
Apple rating: 4.8 stars
Google rating: 4.4 stars
Basic version: Free of charge
Calm Premium: $ 14.99 / month or $ 69.99 / year (after a 7-day trial) or $ 399.99 lifetime access
Best Meditation App for Stressed Parents: Expectant
Expectful knows that mental health is just as important as physical health during prenatal and postnatal periods. They call the app "prenatal vitamins for your mind".
No matter what stage of your pregnancy, Expectful has the right guided meditation for you. Oh, and it's not just for mothers! When registering, choose your trip – maternity or paternity.
Prenatal meditations, tailored for each week of pregnancy, will help you relax while also educating you about your baby's growth and development in that particular week.
After the birth you will find a daily program specially tailored to the first 40 days. There are also stroller meditations, baby carrier meditations, and breastfeeding meditations.
Since having a new baby is stressful for both parents, there are couples meditations you can do together to find some much-needed rest and stay connected. For most meditations you can choose the duration between 5 and 20 minutes.
Apple rating: 4.7 stars
Google rating: 3.7 stars
Price: 1 week free trial followed by $ 9.99 / month or $ 59.99 / year
Best meditation app for chanting and mantras: Sattva
Would you like to incorporate chanting or mantras into your meditation practice but don't know how to do it?
While most other meditation apps only offer silent meditations, Sattva encourages you to take your practice to another level by following the guided chants and mantras led by Sanskrit scholars such as the spiritual teacher Gurudev Sri Sri Ravi Shankar who makes these ancient practices accessible to the modern meditator.
You can also learn mudras, which are hand positions that you can use during meditation to stimulate the flow of energy.
If you don't want to chant, don't worry. The app also offers other guided meditations that focus on calm, presence, and more.
Apple rating: 4.8 stars
Google rating: 4.2 stars
Basic version: Free of charge
Paid version: $ 12.99 / month or $ 49.99 / year with 3-day trial or $ 399.99 for lifetime access
Best meditation app for skeptics: 10% happier
This app, which is linked to the book of the same name by ABC news anchor Dan Harris, is marketed to those who are "fidgety skeptics". The meditations are simple and straightforward and are led by meditation experts who are leaders in their fields.
You start with a "basics" course and can then move on to courses on specific stressors or "singles", which are one-time guided meditations on a specific topic such as stress or happiness. In addition, a meditation coach is available to send questions to.
Apple rating: 4.8 stars
Google rating: 4.8 stars
Price: $ 99 / year (after 7-day free trial)
Best meditation app for soundscapes: Inscape
Inscape started out as a trendy group meditation studio in New York City, but the app allows users to meet wherever they are.
Although the app, like the other apps, has traditional guided meditations, it is characterized by its large catalog of high-quality soundscapes that give you the feeling of being in a sound bath in your studio.
These sounds serve as background music for unguided meditations, and there are also sleep-specific guided and unguided sound baths. You will find categories from uplift to balance and a selection of Hz frequencies. Another interesting feature is the section that teaches different types of breath work.
Apple rating: 4.8 stars
Google: At the time of publication, Inscape was new to the Google Play Store and not yet rated, but is available for download.
Price: $ 9.99 / month or $ 58.99 / year (after 7-day free trial)